CATCHWORDS
Easy – Simple – Secure – No training needed – Affordable – Cross Platform – Nothing to Lose
---
HOW VISA ROBOT WORKS
---
FEATURES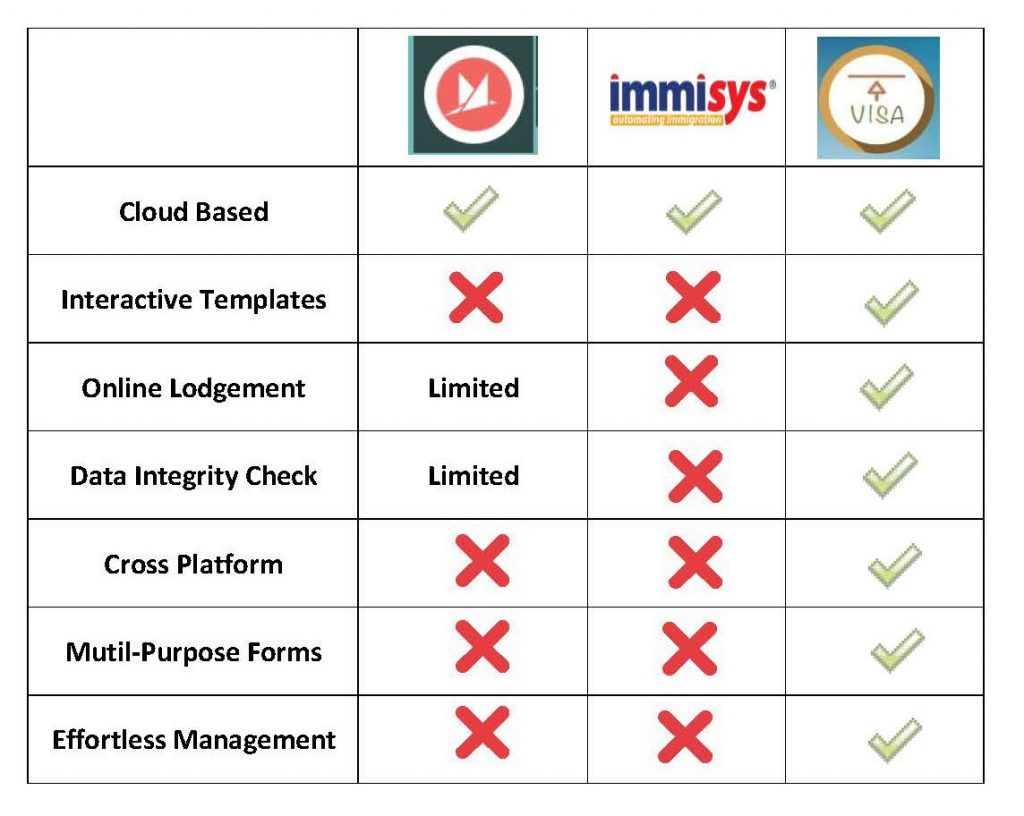 ---
SECURITY
We provide three layers of security to safeguard the data transmission and storage.
Between you and our cloud database, all data are transmitted over HTTPS of 128-bit SSL.
Before data transmitted, all information and files are encrypted by our customised application.
Your API password is saved as a hash string instead of the plaint text.
Please note that we do not keep any of your online service providers' (including the IMMI account) usernames and passwords in our cloud database, but you have the option to save locally with our encryption mechanism.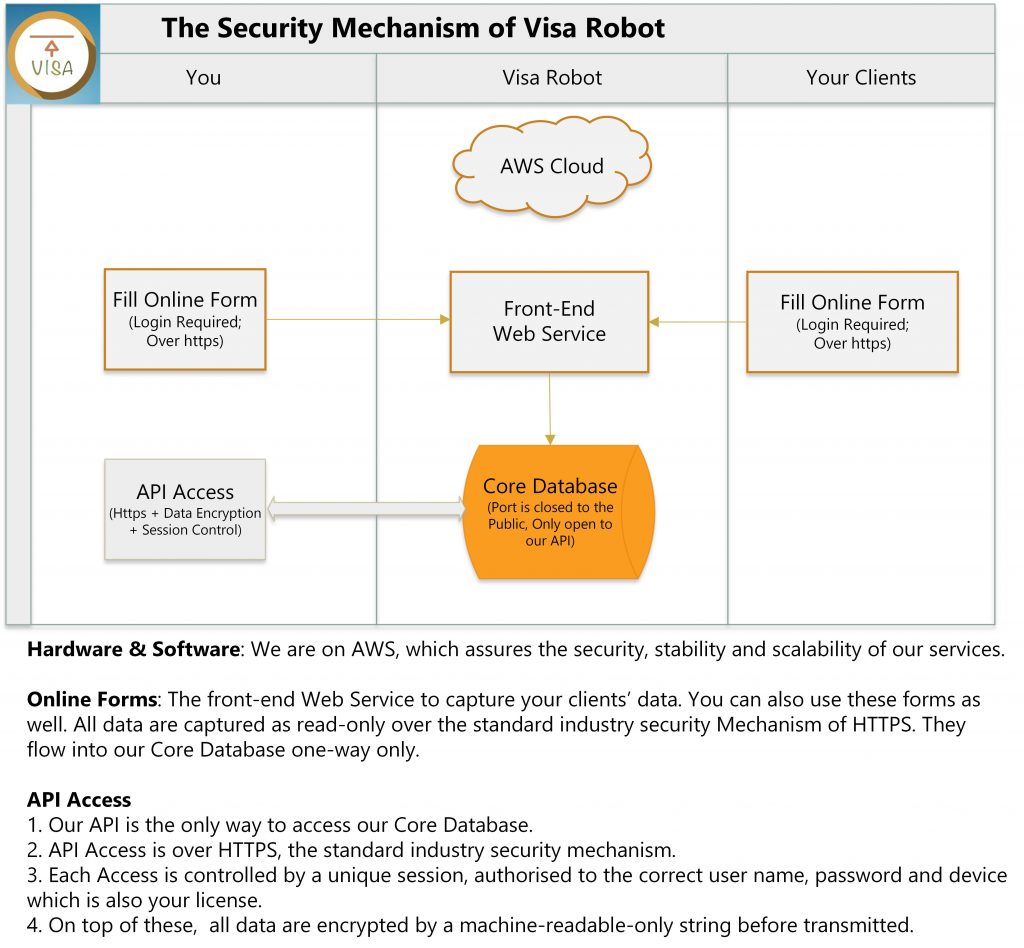 ---
NOTHING TO LOSE
We provide you with our cloud database service. By using our multi-purpose templates, your database can be rebuilt in seconds. Each of our template is a data carrier. The more you use our service, the easier will your next task be.
---
Still not convinced?
How about:
Collect your clients' data: send the form link to your clients, he/she can fill it anywhere anytime with any device if internet is available.
Fill pdf forms: You do not need any pdf file on hand. What you need to do is just to click the button 'save as' by upload our customised templates.
Data transfer from one form to another: For example, copy Form 80 data to your 482-application form. Here are the two simple steps: 1. Create a database with your Form 80 in seconds; 2. Populate customised form 482.
Create IMMI visa application; populate the ACS skills assessment form and create the application; other populate & auto lodge……

We are evolving. More forms and functions are coming on the way.