Visa Robot assists you to eliminate:
Enter and re-enter your clients' details
Tens of clicks to just fill out a page
Data lost
Too many popup screens and interruptions
Complicated database and software management
……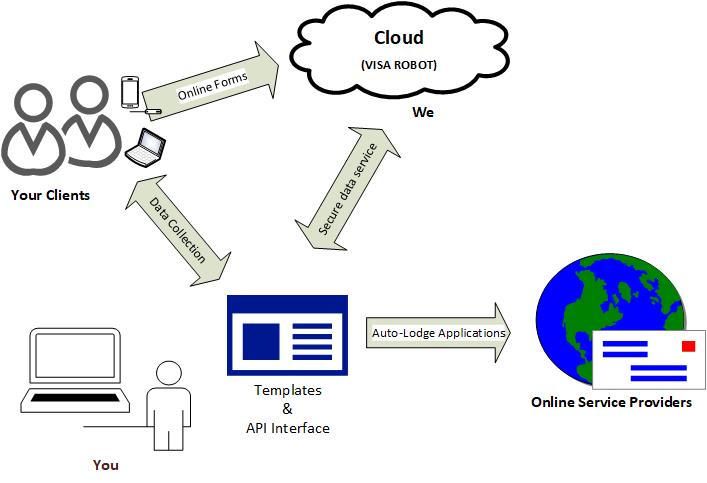 ---
We know your time is valuable and we will do the tedious work for you.
Here is an instance of working with the Department of Homeaffairs for online visa lodgement.
It's as simple as 1 2 3:
Enter your IMMI account name
Enter your IMMI account password (Don't worry, it is encrypted. You can also leave them blank or enter 'empty', Visa Robot will pause on the login page and wait for your manual input. )
Select the visa template. Done!
Exactly, we do not need fancy functions. Better yet, your immi account and password can be saved securely for the next use! We just need the job done quickly and properly!
---
Available Forms
These are the interactive data forms. They can be purchased on our online shop front. After payment, the related link will be shown in your account for you to download. Fees paid one-off per organisation. Free upgrade for newer version of the same form. Please come back from time to time to check this list, if a new build is ready, it will be downloadable on the original link.
For monthly subscription users, we are offering 5 forms of you choice for free. The pricing details of the filling services, please refer to the pricing page. And to view how to use them, please read the 2-minute 'Simple, No Training Needed' user guide.
Forms coming soon: